Contact: BOOK BLEEDING DEACONS HERE
JOIN THE DEACONHOOD!
Membership for Deacon Status is FREE. As a Deacon you are entitled

to discount tickets, backstage passes and music downloads

not available to non-Deacons!

Click the Certificate below for a printable version and display

your DEACON STATUS with Pride.

Submit your name to the emailing list with the subject: I AM A DEACON

and we will email you back with your password for Deacon Privleges!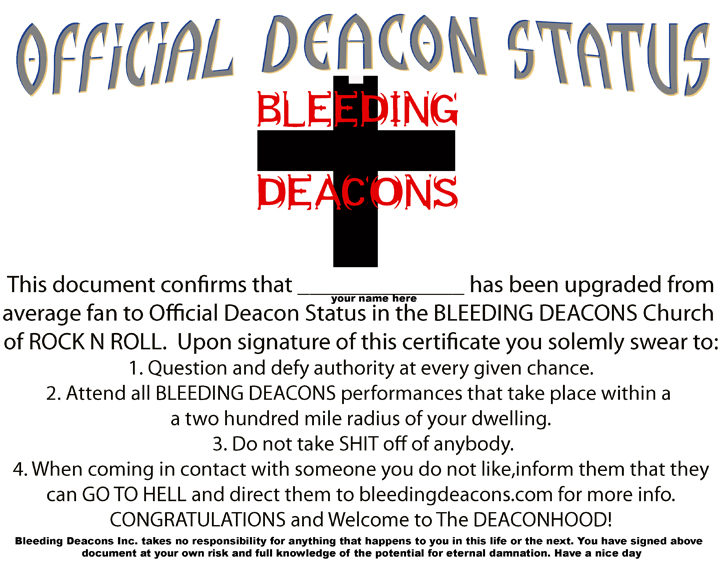 Here is more links to our friends that are Deacons!